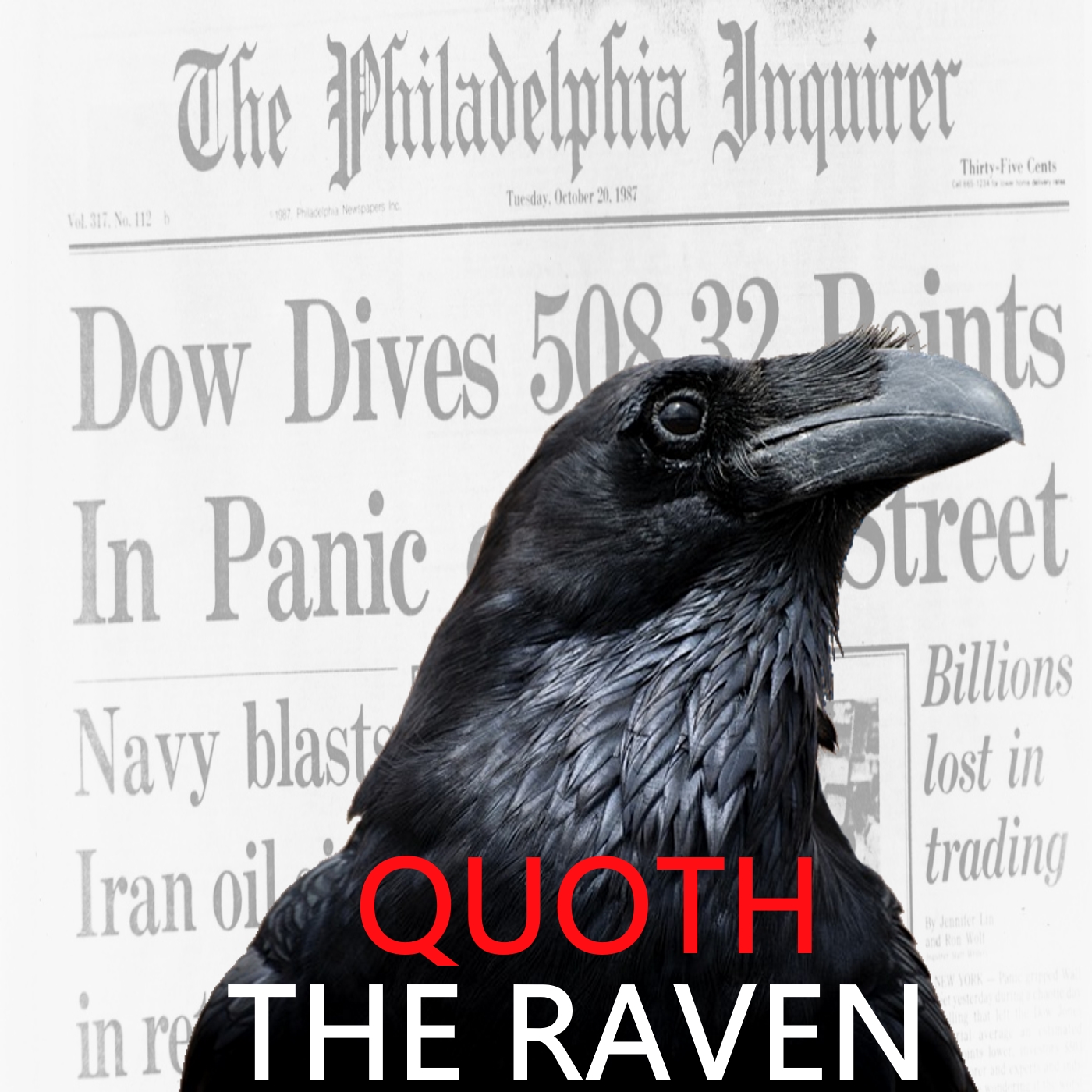 In this podcast, I offer the latest in my critically acclaimed* series, "Our Bullshit Economy". I berate the financial media and basically everyone else on Earth for how they handled today's 800 point sell off in the Dow. If you didn't see this coming - well, you haven't been listening to the QTR Podcast long enough. Score one for the bears today.
QTR Podcasts are always free, but some people choose to make a small recurring donation, which is gratefully accepted: https://www.patreon.com/QTRResearch
All podcast content is subject to the following disclaimer: http://www.quoththeravenresearch.com/disclaimerterms-of-service/
Chris is not an investment adviser. Listeners should always speak to their personal financial advisers. 
THIS IS NOT INVESTMENT ADVICE - OPINION ONLY AND FOR JOURNALISTIC AND DISCUSSION PURPOSES
Disclosures: Chris is short TSLA
Visit www.quoththeravenresearch.com for more on QTR.
*not true, sorry